Glow from the Inside Out, NATURALLY
Wishing to have healthy skin that glows without makeup?
All you need is a regular skin care routine and a combination of skin-loving nutrients!
YOUTH™ for Outer Glow
Luminous Gel Oil Cleanser
A soap-free, pH-balanced formula to gently purify skin.
Perfecting Skin Toner
Gently exfoliates, hydrates, and nourishes for glowing skin.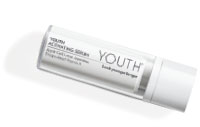 Youth Activating Serum
Regenerate and renew skin at cellular level.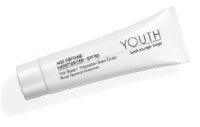 Age Defense Moisturizer – SPF 50
Protect skin with SPF 50 broad spectrum UVA/UVB sunscreen.
Advanced Renewal Night Cream – Light/Rich
Support skin renewal process while you sleep.
Skin-loving Nutrients for Inner Nourishment
Protein
– basic building blocks for healthy skin cells
Vitamin C
– necessary component in collagen synthesis, support firm and supple skin
Vitamin E
– protect skin from UV and free radicals' damage1
Carotenoids
– improve skin hydration and elasticity2
Polyphenols
– inhibit the breakdown of collagen and elastin3
Collagen
– give your skin structure and maintain elasticity
Coenzyme Q10
– energize skin to promote cell repair and production
Omega-6 fatty acids
– retain skin's moisture level by maintaining healthy skin barrier4