To cater to men's highly demanding lifestyles, here are the must-haves to perform at their peak.
DTX®
Recharges and Revitalises
Helps your body to detoxify to help restore and maintain your liver health with a formulation of herbs with beneficial properties.
Specially formulated with milk thistle seed extract, reishi mushroom, schisandra chinensis, dandelion, turmeric, and artichoke which protect the body's normal ability to maintain healthy liver.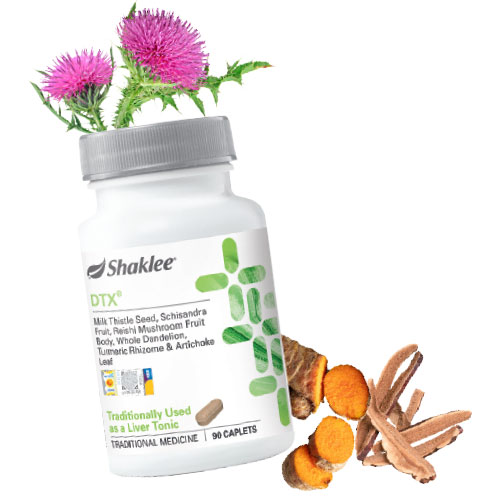 Lecithin
Natural Fat Burner
Helps break fats into tiny molecules for easier digestion.
Naturally sourced from soybeans.
Vita-E Complex
Your Antioxidant Support
One capsule provides:
400IU naturally sourced vitamin E from soybean oil that is better absorbed in the body.
65mcg of selenium that complements the activity of vitamin E for optimal function.
39.4mg of Grape Seed Extract, containing proanthocyanidins, compounds that has good antioxidant properties.
CoQ-Trol Plus
Powers Up Your Energy
Provides a natural, proprietary blend of 100mg of Coenzyme Q10 plus resveratrol and tocopherol.
For optimum absorption, it is equipped with olive oil delivery system.
A patented formulation to improve absorption of Coenzyme Q10.
Zinc Plus™
Activates Enzymes for Optimal Bodily Processes
Maintains proper body functions.
Supports cell growth for healthy hair, nails, skin, and promoting good health.
Formulated with highly bioavailable zinc gluconate.