Parents and kids alike are loving
HERO KIDDO
Hero Kiddo has truly taken my family's health to the next level. Made with healthy ingredients and bursting with flavour, my kids run to me on seeing me open a Hero Kiddo bottle! They even plead with me for more. I am happy to have found this gem of a Shaklee supplement for my kids to stay healthy and happy, more so during these times when health is our top priority. It is packed with all the nutrients minus the added sugar!
As a dentist, I pay close attention to my children's dental health, consciously steering my kids away from candies. I am also particular about the sugar content in vitamins available in the market, and I do not give these to my children either. It is different with Hero Kiddo. I love that it is made with zero sugar. I can rest assured that my kids are getting the best with no gluten, artificial flavours, sweeteners, or preservatives added too. Here they come for more. Let me go hide that bottle of Hero Kiddo!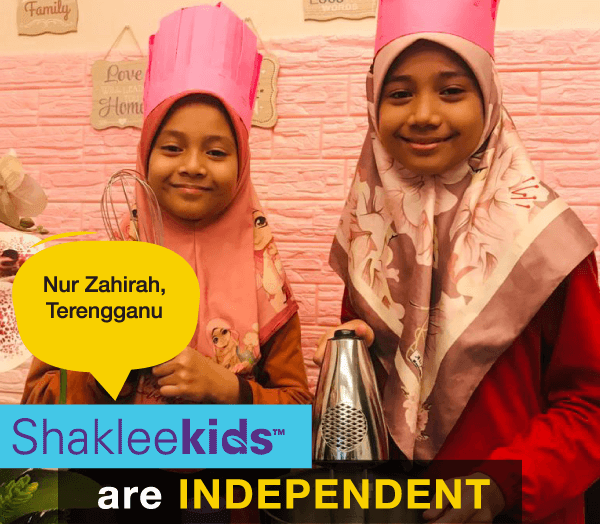 My children love baking! There's always a new recipe they would want to try out on their own. I encourage them to do so independently, from selecting and purchasing of ingredients to seeing it to completion. Packed with health-supporting nutrients of vitamins C and D, zinc and Elderberry extract, Hero Kiddo lets my kids be healthy while enjoying their favourite hobbies.