Purple Power
Visually appealing, food with a natural purple hue contains high concentration of antioxidants called anthocyanins, offering a wide array of health benefits.
Purple Love
Give the best of health to your loved ones.
DID YOU KNOW?
Take a guess which Shaklee products contain this purple goodness!
Muscadine Grape
Contains immense antioxidant properties and the highest amount of Ellagic acid and Ellagitannis, a well-known polyphenol.
Inhibit and reduce abnormal cell growth.1
Enhance longevity and energy production in cellular level.1,2
Regulate a healthy blood glucose level.3
Fun Fact
Muscadine grape contains extra chromosome than other grapes which enabled it to be a powerful antiinflammatory, anti-bacteria and anti-viral agent.9,10
Purple Carrot
Contains polyphenols such as lutein with powerful antioxidant properties.
Promote healthy vision.4
Improve elasticity of blood vessels.5
Reduce inflammation.6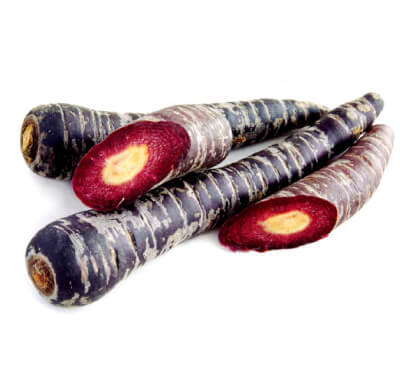 Fun Fact
Purple carrots contain nine times more polyphenol antioxidants than carrots of other colours.
Elderberry
Contains active polyphenols such as anthocyanins, phenolic acids and flavanols, that offer antioxidant, anti-inflammatory and antiviral properties.
Boost immune protection.7
Anti-bacterial and anti-viral properties.7
Promote development of normal and healthy cells.8
Fun Fact
Unripe, raw elderberry can't be eaten! Its unripe fruits, leaves and stems contain cyanogenic glycosides, when metabolised, is converted into cyanide!
Blackcurrant
Rich in antioxidants, polyphenols such as anthocyanin and cyanidin and vitamin C.
Boost immune system11
Improve blood circulation12
Protect brain and joints13
Ease flu symptoms14
Promote younger-looking skin15
Fun Fact
Despite its name, blackcurrants are in distinctive dark purple and are packed with anthocyanins, which is commonly found in purple food.
Purple Grape
Grape skin and seeds are great sources of polyphenols such as proanthocyanidins with great antioxidant properties!
Improve vision health
Reduce inflammation
Promote youthful and radiant skin
Improve blood circulation
Maintain healthy blood sugar levels
Fun Fact
Grapes are classified as berries because the fruit wall is fleshy all the way through!
References:
1. Tamaro S. Hudson, Diane K. Hartle, Stephen D. Hursting, Nomeli P. Nunez, Thomas T.Y. Wang, Heather A. Young, Praveen Arany and Jeffrey E. Green. Inhibitionof Prostate Cancer Growth by Muscadine Grape Skin Extract and Resveratrol through Distinct Mechanisms. Epidemiology and Prevention 2011;96(5):1409-1414.
2. Fiorani, M., Guidarelli, A., Blasa, M., Azzolini, C., Candiracci, M., Piatti, E. and Cantoni, O. (2010) Mitochondria accumulate large amounts
of quercetin: prevention of mitochondrial damage and release upon oxidation of the extramitochondrial fraction of the flavonoid. J Nutr Biochem 21, 397–404.
3. Banini, A., Boyd, L., Allen, J., Allen, H. and Sauls, D. (2006). Muscadine grape products intake, diet and blood constituents of non-diabetic and type 2
diabetic subjects. Nutrition, 22(11-12), pp.1137-1145.
4. Wang, Z., Huang, Y., Zou, J., Cao, K., Xu, Y. and Wu, J. (2002). Effects of red wine and wine polyphenol resveratrol on platelet aggregation in vivo and in vitro. International Journal of Molecular Medicine.
5. Zafra-Stone, S., Yasmin, T., Bagchi, M., Chatterjee, A., Vinson, J. and Bagchi, D. (2007). Berry anthocyanins as novel antioxidants in human health and disease prevention. Molecular Nutrition & Food Research, 51(6), pp.675-683.
6. Assous, M., Abdel-Hady, M. and Medany, G. (2014). Evaluation of red pigment extracted from purple carrots and its utilization as antioxidant and natural food colorants. Annals of Agricultural Sciences, 59(1), pp.1-7.
7. Ercisli, S., Tosun, M. and Akbulut, M. (2009). Physico-chemical characteristics of some wild grown European elderberry (Sambucus nigraL.)
genotypes. Pharmacognosy Magazine, 5(20), p.320.
8. Ozgen, M., Scheerens, J., Reese, N. and Miller, R. (2010). Total phenolic, anthocyanin contents and antioxidant capacity of selected elderberry (Sambucus canadensis L.) accessions. Pharmacognosy Magazine, 6(23), p.198.
9. https://www.northcarolinamuscadinegrapeassociation.org/history-of-muscadines/ retrieved on 10 Jan 2019.
10. Wei, Z., Luo, J., Huang, Y., Guo, W., Zhang, Y., Guan, H., Xu, C., … Lu, J. (2017). Profile of Polyphenol Compounds of Five Muscadine Grapes Cultivated in the United States and in Newly Adapted Locations in China. International
journal of molecular sciences, 18(3), 631. doi:10.3390/ijms18030631
11. Biological Activity of Blackcurrant Extracts (Ribes nigrum L.) in Relation to Erythrocyte Membranes. Dorota Bonarska-Kujawa et al. Biomed Res Int.
2014; 2014: 783059.
12. Anthocyanin supplementation improves serum LDL- and HDL-cholesterol concentrations associated with the inhibition of cholesteryl ester transfer protein in dyslipidemic subjects1–4. Yu Qin, Min Xia, J et al. AJCN. July 29, 2009 as doi: 10.3945/ajcn.2009.27814
13. Neuroprotective effects of berry fruits on neurodegenerative diseases. Selvaraju Subash et al. Neural Regen Res. 2014 Aug 15; 9(16): 1557–1566.
14. A Plant Extract of Ribes nigrum folium Possesses Anti-Influenza Virus Activity In Vitro and In Vivo by Preventing Virus Entry to Host Cells. Christina Ehrhardt et al. PLoS One. 2013; 8(5): e63657.
15. Effect of administrating polysaccharide from black currant (Ribes nigrum L.) on atopic dermatitis in NC/Nga mice. Hiroshi ASHIGAI et al. Biosci Microbiota Food Health. 2018; 37(1): 19–24..