Start 2023
Clean
What better way to declutter, clean and refresh your home than having reliable and effective cleaners?
Try these earth-friendly cleaners to help you start the new year fresh.
Safe for You, Your Home, and Your Planet®
Do More with Less
Multitask as much as you do. One super-concentrated bottle does the job of three different cleaners – all purpose, window and degreaser.
Basic H2® Organic Super Cleaning Concentrate
Cleans any washable surface, inside and out.
Cuts through stubborn grease and grime.
No-rinse, no-residue, streak-free formula.
Item Code: 11016 (473ml)
How to use
All purpose
¼ teaspoon of Basic H2® + 500ml water in spray bottle
Window
2 drops of Basic H2® + 500ml water in spray bottle
Degreaser
1½ teaspoon of Basic H2® + 500ml water in spray bottle
Go Easy on Yourself
Tackle those dirty dishes with a safe-for-the-planet, fresh-scented liquid that washes out grease but leaves hands soft.
GET CLEAN® Hand Dish Wash Liquid Concentrate
Does not leave harmful residue on surfaces.
Safe for all dishes and utensils.
Safe for babies' bottles
Item Code: 11018 (473ml)
How to use
Apply a few drops to a sponge and wash as usual.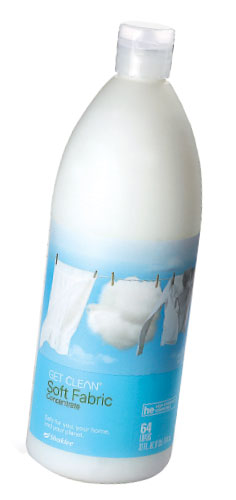 Show Your Softer Side
Less wrinkles = easier ironing and better-looking garments! Wear silky-soft clothes every day.
GET CLEAN® Soft Fabric Concentrate
Naturally softens, reduces wrinkles and controls static cling.
Makes laundry fluffier.
Maintains quality of clothes.
Safe for use on all washable fabrics.
Item Code: 11019 (946ml)
How to use
Top loading and front loading washing machine
Medium load: 15ml
Large load: 30ml