Start The Year
YOUTHful
Want to look refreshed and radiant effortlessly? Glow up with these easy, effective and amazing skin pampering products!
YOUTH™ PURIFYING CLAY MASK
DETOX AND CLARIFY
Detoxifies and purifies skin with a triple blend of mineral-rich clays, superfine charcoal powder and volcanic ash from pristine Jeju island in the Pacific Ocean. Absorbs and removes pollutants, impurities and excess sebum to help minimize the appearance of pores to reveal smoother skin.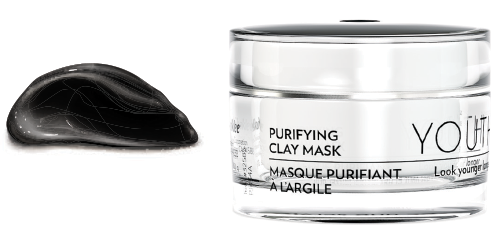 YOUTH™ HYDRATING GEL MASK
REVIVE AND GLOW
Soothes and refreshes for invigorating and glowing skin. Hydrates skin with hyaluronic acid, aloe leaf juice and multi-herbal blend of Centella Asiatica and Chamomile extracts.
USE THE MASKS TO CATER TO SPECIFIC SKIN CONCERNS
ADVANCED RENEWAL NIGHT CREAM – RICH
WAKE UP TO BEAUTIFUL SKIN
Supports skin's renewal process for younger-looking, smoother
and more luminous skin
Improves skin firmness and elasticity
Marine algae, botanicals and vitamins
GREAT ON THESE AREAS TOO!
Neck
Use upward movement for smooth, firm skin
Cracked heels
Slather on night cream and wear a pair of socks to sleep to experience smooth skin in the morning!
Body
After shower when your body is still damp, slather on night cream all over body for softer, more moisturised skin.