The Perfect Blend of Polyphenols
ResV contains a proprietary, all-natural blend of carefully selected botanical ingredients that offer a wide spectrum of polyphenols for the maintenance of good health, from nature to you.
Muscadine Grape
Contains antioxidant properties and a high amount of ellagic acid and ellagitannis, a well-known polyphenol.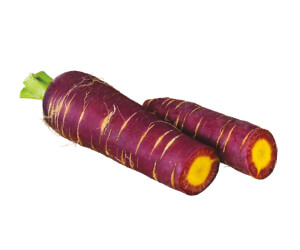 Purple Carrot
Contains polyphenols such as anthocyanins and lutein with powerful antioxidants for good health.
Japanese Knotweed
Contains a major polyphenol called resveratrol, shown to have numerous positive health benefts.
Grape Pomace and Red Grape
Contain high levels of polyphenols such as proanthocyanidins which offer antioxidant properties.
Black Currant
Nutrient-rich and jampacked with antioxidants, polyphenols and vitamin C.
Pomegranate
Loaded with vital nutrients including ellagitannis, ellagic acid and flavonoids.
Chebulic Myrobalan
Also known as the "King of Ayurveda", it offers extraordinary therapeutic benefts and contains vital polyphenols such as gallic acid and ellagic acid.
WHAT ARE POLYPHENOLS?
Polyphenols are natural substances found in fruits, berries and vegetables. It gives fruits, berries and vegetables their vivid and diverse range of colours. Polyphenols have been widely studied and have gained a good reputation in the health and wellness industry.
Keeps fresh up to 24 months • No refrigeration required.