Zinc

Up Your Life!

Did you know that besides supplement, zinc is present in most common products that we use every day? This shows the importance of this trace mineral in human health.
Get radiant, healthy skin!
Zinc

in Your Acne Cream

Zinc has anti-bacterial properties that help to reduce acne-causing bacteria counts1 and lowers inflammatory response by stopping bacteria from invading and blocking pores.
Supports strong, lustrous hair!
Zinc

in Your Shampoo

Zinc is known to support stronger hair follicles. Zinc pyrithione is commonly used as an ingredient in anti-dandruff shampoos and to control oily hair. It helps to ensure the oil glands around hair follicles work optimally, preventing them producing too much sebum.4
Enjoy faster wound healing!
Zinc

in Your Wound Healing Cream

Zinc helps to speed up wound healing too. When applied to cuts and wounds, it aids cell division to create new tissues and decrease the risk of infection.2
Protects your skin from harmful UV rays!
Zinc

in Your Sunblock

Present in your sunblock as zinc oxide, it acts as a shield by blocking harmful UVA and UVB rays3 from penetrating the skin. It also creates a protective seal by reflecting UV light away from the skin.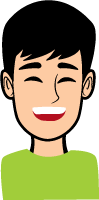 Gives you a soothing effect!
Zinc

in Your Throat/Cough Lozenges

Zinc supports a healthy immune function and helps prevent virus from multiplying. It may also stop virus from lodging in the mucous membrane of the throat and nose hence providing a soothing effect to the throat and may shorten duration of cold.5
Zinc plays many vital roles in your body. Essential for both men and women, supplement with zinc now to experience its health benefits!
References:

1. G. Mrinal , K.M. Vikram , S.M. Karaninder , and S.C. Pushpinder . Zinc Therapy in Dermatology: A Review, Dermatol Res Pract. 2014; 2014: 709152.
2. P.H. Lin, Sermersheim. M, H.C. Li et al., Zinc in Wound Healing Modulation. Nutrients. 2018 Jan; 10(1): 16.
3. P.F.A Wright. Realistic Exposure Study Assists Risk Assessment of ZnO Nanoparticles Sunscreens and Allays Safety Concerns, Journal of Investigative Dermatology. 2019; Volume 139, Issue 2, Pages 277–278 (sunblock)